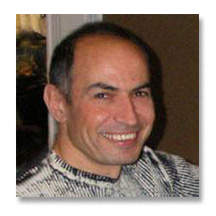 Milen Tod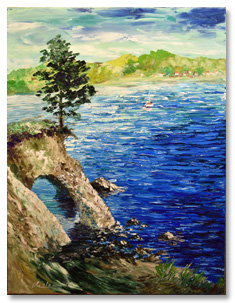 The Boldness of Modern Impressionism

Milen Tod was born and raised in Bulgaria. He studied art in his home country as well as in Germany where he earned his Master of Fine Arts from the University of Art, Sofia in 1990. In 1993 he earned a Bachelor degree in Communication & Cultural Management from Zeppelin University in Friedrichshafen. He currently resides in Toronto, Canada.

A professional artist for over 18 years, Tod's work, with its vibrant colors and heavy texture, invites the admirer to discover another place and time. Is that clock tower in London or is it located in an imaginary town? Street lights glow as you travel down a rain slicked avenue. Maple leaves of gold and red warm your soul.

A true "modern impressionist", his cityscapes and landscapes are reminiscent of the artists that laid the groundwork of the impressionist movement, but with a modern edge. Wielding his palette knife, he uses the magic of color, form, composition, and perspective to create paintings that are an expression of the sights that surround him and the feelings that they evoke.

Milen Tod's paintings and murals are featured in collections in over 40 countries. He is also available for commission of original artwork.



View New Releases
---
New Releases
Click on an image to see pricing, size and description of art.