Thomas Barbey Photography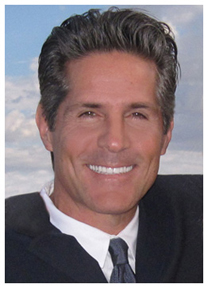 Thomas Barbey Fascinating Photo-Collage
Welcome to the surreal world of Thomas Barbey photographer and photocollage artist. With unlimited imagination and consummate skill Barbey combines wildly disparate imagery into one seamlessly beautiful piece of art. And all this with classic photographic techniques-- not a computer in sight.
A gondola gliding down a cathedral aisle…a young couple walking hand in hand on a beach in the bottom of a swimming pool…surfers catching a wave in the middle of downtown traffic… are these images from a strange dream? Or did they arise in the unconscious mind of a visionary artist?
Though Thomas Barbey was born in Connecticut in 1957, his upbringing was cosmopolitan in the extreme. His parents moved to Europe when he was six-months old. They lived in Italy and Germany for a time, then settled in Geneva, Switzerland, for 17 years. Their home was across the street from a large art supply manufacturer, an enviable location if you're a young artist! Barbey began drawing seriously at the age of 13. He attended the University of Geneva, but left to pursue a successful career as a recording artist and lyricist. After entering the Italian music charts, he moved to Italy and stayed for fifteen years.
Photography began as a hobby, but soon he was earning a living as a fashion photographer. In 1995 he and his wife Suzanne moved back to America. After years of work in the field of commercial photography, Barbey finds the creative freedom of his fine art work exhilarating.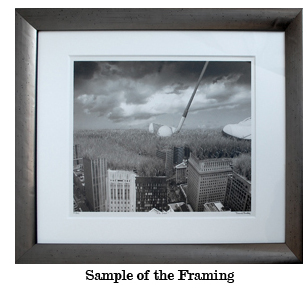 The process behind his beautiful collages is just as fascinating as the images themselves. Barbey explains, "The montages are created by carefully choosing printing procedures, such as combination printing; sandwiching negatives together, thereby printing them simultaneously; pre-planned double exposure in the camera; the re-photographing of collaged photographs; or a combination of the above." They all start with his own black-and-white photographs, taken all over the world. The artist patiently assembles the fragments until some larger meaning emerges. "Every image is the combination of at least two or more negatives that give birth to a completely unusual vision," says Barbey. "And the title of the final image is the glue and substance of the piece."
Thomas Barbey counts M.C. Escher, Rene Magritte and the fantacist Roger Dean as major influences on his art. He and his wife live in Las Vegas, Nevada.



View