Kinship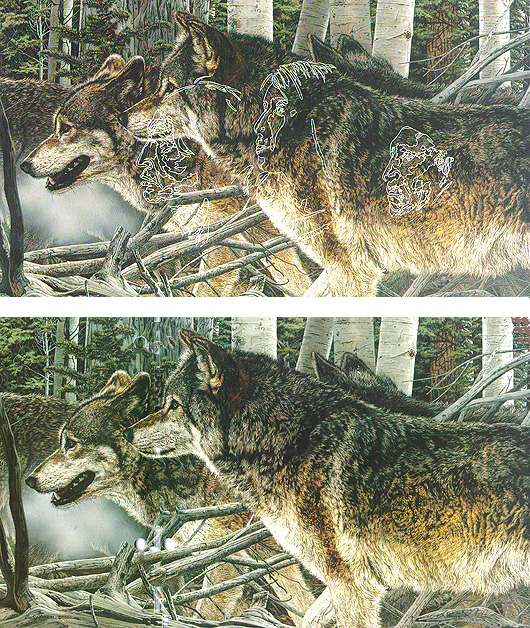 Kinship
$ 695.00
Add To Cart
"Kinship" by Judy Larson
Signed Limited Edition Giclee Canvas, Unframed
Image Size: 31 X 18 in.
Edition Size: 250
Kinship (Paper)
$ 245.00
Add To Cart
Signed Limited Edition Lithograph, Unframed
Image Size: 27 X 16.5 in.
Edition Size: 2500
Kinship…"the word reveals several meanings," Larson tells us. Concealed in the female wolf's coat (left of her shoulder), you'll find the face of a Native American woman; on the male wolf's neck, a man. The flank of the female wolf bears a Native American man's face to represent the rest of the tribe.
Larson adds, "I've grouped the wolves closely to emphasize the necessity of tribal and pack members--male and female--to work together to ensure survival."
---