Threes Company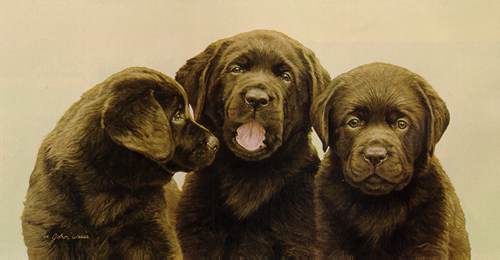 $ Call

Limited Edition Paper Lithograph
Edition Size: 1250 signed and numbered prints
Image Image Size: 16"w x 8 1/2"h, unframed
John says: "I wanted to represent a range of expressions with this tiny trio. I've always thought yawning was one of the cutest things that puppies do, so I tried to capture a mid yawn from this played-out little pup."
John has given us an adorable group of Labrador puppies--he is on his way to completing puppy paintings of the three most popular Lab variations.

---