Best Loved Breeds: Yellow Labrador Retriever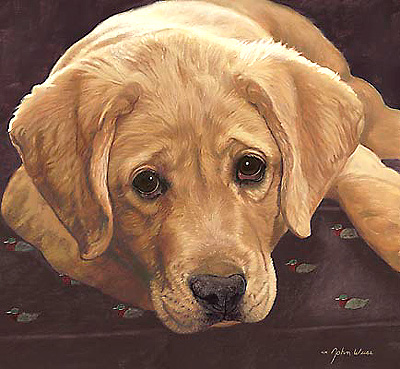 "Best Loved Breeds: Yellow Labrador Retriever" by John Weiss
Signed Limited Edition Lithograph, Unframed
Image Size: 11.25 X 10.5 in
Edition Size: 1250
Best-Loved Breeds Series
The most popular hunting and family member in America: the Yellow Labrador Retriever. The series is comprised of a full color portrait of the dog as a pup, accompanied by a printed sketch of the dog as an adult and title card. Both can be hung together or separately.
Published from the artist's original work.

---