Red Rock Crossing, Northwest Montana, 1850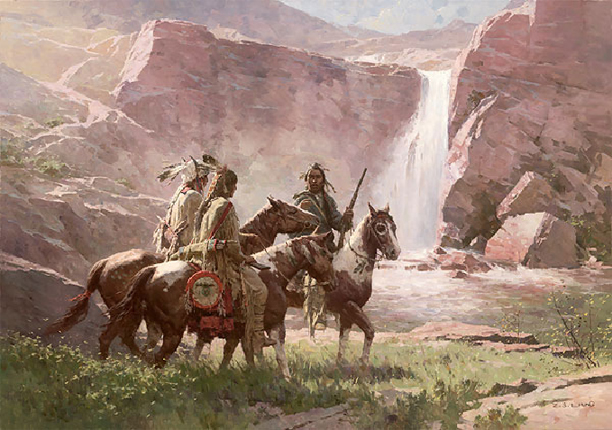 Red Rock Crossing, Northwest Montana, 1850
$ 325.00
Add To Cart
"Red Rock Crossing, Northwest Montana, 1850" by Z.S. Liang
Signed Limited Edition Giclee on Canvas, Unframed
Image Size: 25.5 X 18 in.
Edition Size: 50
Red Rock Crossing, Northwest Montana, 1850
Low Inventory
$ 1,250.00
Add To Cart
Signed Limited Edition Masterwork Giclee on Canvas, Unframed
Image Size: 37 X 26 in.
Edition Size: 35
These Piegan Blackfeet Warriors are returning to their encampment. As they approach Red Rock Falls they stop to share a story of the Red Rock Crossing passed down from a revered tribal elder. This spectacular vista was protected from development by President Taft in 1910 and is now a jewel of Glacier National Park. The Blackfeet Reservation adjoins the Park and is home to over 8,000 Blackfeet Native Americans.
---