Vigna del Sole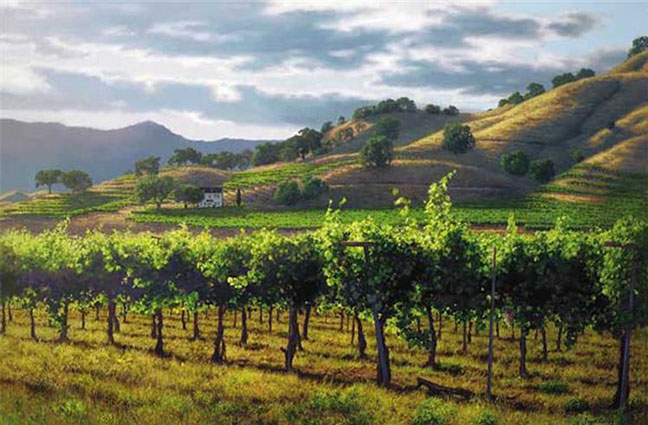 Vigna del Sole
$ Call
Signed Limited Edition Giclee on Canvas, Unframed
Image Size: 36 X 24 in.
Edition Size: 100
Vigna del Sole (Lithograph)
$ 175.00
Add To Cart
Signed Limited Edition Lithograph, Unframed
Image Size: 30.5 X 20.25
Edition Size: 550
"I call this piece "Vigna del Sole" ('vines of the sun') in tribute to my Italian ancestry. I think its Mediterranean climate is one of the reasons I'm attached to northern California. It has an appeal for me that goes right to my soul."
---