Her Domain (Large)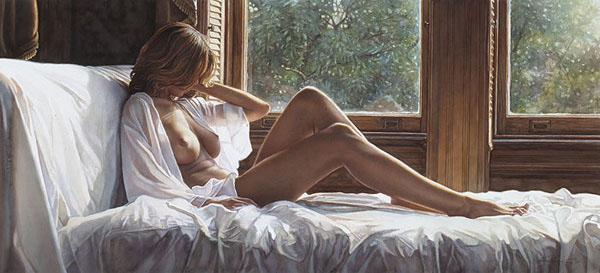 Signed Limited Edition Giclee on Canvas, Unframed
Image Size: 35 X 16 in.
Edition Size: 35
Only One Available at this Price
We are pleased to present the first two limited editions available in the series, Blending into Shadows and Sheets and Her Domain. Steve Hanks' exceptional watercolor technique is the perfect medium for this subject. Rather than convey a specific message through his paintings, Hanks prefers to evoke an emotion-what he refers to as "introspective solitude" — as he beautifully captures a moment in time.
Part of the Figures in Light Series
---