Apples and Oranges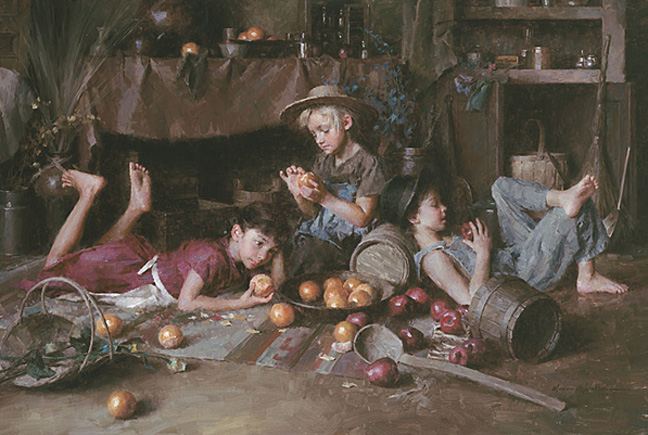 Apples and Oranges
$ Call
"Apples and Oranges" by Morgan Weistling
Signed Limited Edition Giclee on Canvas, Unframed
Image Size: 26 X 17 in.
Edition Size: 45
Apples and Oranges (Large)
$ 950.00
Add To Cart
Signed Limited Edition Giclee on Canvas, Unframed
Image Size: 36 X 24 in.
Edition Size: 10
"You're comparing apples to oranges!" or so the argument will often go. Does the same apply to the company of young girls and boys?
---