Finish A Champion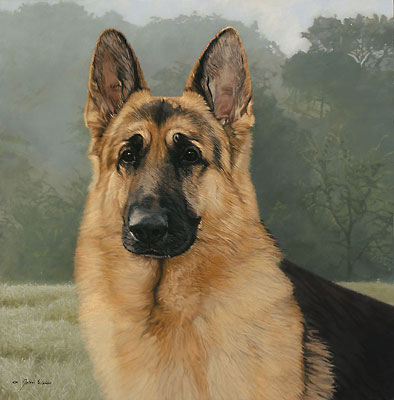 $ Call

Limited Edition Paper Lithograph
Image Size: 13 X 13 1/4
Edition Size: 350 signed and numbered by the artist
In the dog show circuit, to "finish a champion" is to reach the pinnacle of winning, meaning that the dog has earned enough points to be given such a title. The German Shepherd in John's latest painting is such a champ, with an ancient K-9 look of regal bearing and beauty. Originally bred at the start of the 20th century for herding and protection, the shepherd has proven to function in so many ways. From police dog to Rin Tin Tin to cherished best friend, John reminds us that every dog is indeed a champion.
---