Intent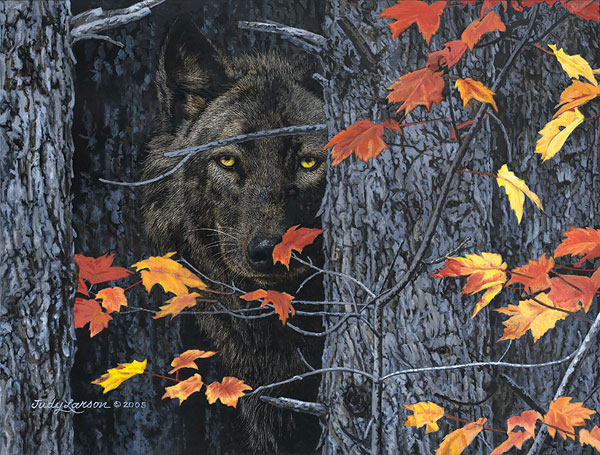 $ Call

"Like so many aspects of nature, Intent has several different meanings," says artist Judy Larson. "This alpha female wolf is intent as she peers through the trees of an autumn forest at the viewer. But, ah, now that she has been seen, what is her intent?" Larson's unique artistic signature is her meticulous scratchboard technique and art of concealment. With her dedication to the natural environment and aptitude for explicit detail, it's not surprising that Larson would choose an art process that demands exacting skill. Passionately ecological, Judy Larson's highly detailed paintings are not only insightful and beautiful, but offer an array of secrets hidden within the images.The two wolf pups hidden in Intent represent the period in their young lives when wolves embark on a crash course of socialization in which they forge emotional bonds and establish their dominant status with their littermates.
Fine Art Giclée Canvas:
limited to 200 s/n. 14"w x 11"h.

---