Elk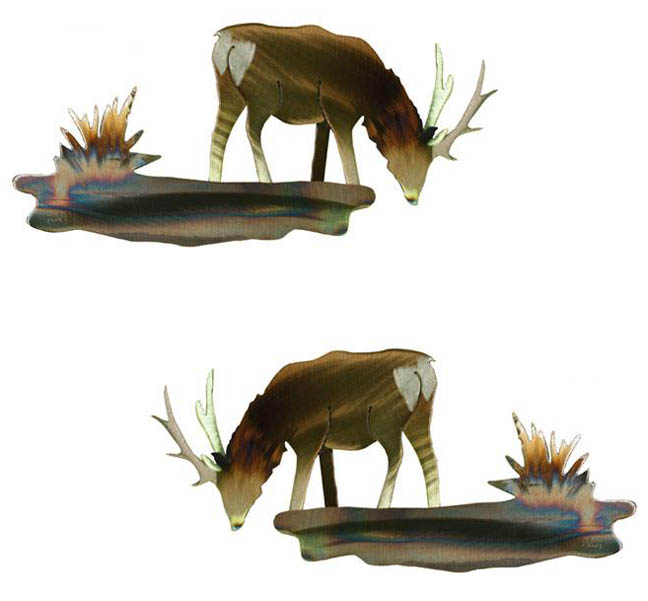 Elk
$ 100.00
Add To Cart
"Elk (Left)" by Steel Dreams
One of a Kind Recycled Steel
Sculpture Size: 10 X 5.5 in.
Elk (Right)
$ 100.00
Add To Cart
"Elk (Right)" by Steel Dreams
One of a Kind Recycled Steel
Sculpture Size: 10 X 5.5 in.
No two pieces are exactly alike. Each piece is cut with a hand held plasma torch, and then carefully surfaced using a special grinding process. The color is accomplish using assorted heating technique's (heat painting) and occasionally acrylic paints. A special patina process used on foliage and trees only. All of the sculptures are carefully finished with a high quality clear coat front and back, lasting for years without fading.
---