Aspire
Three in Stock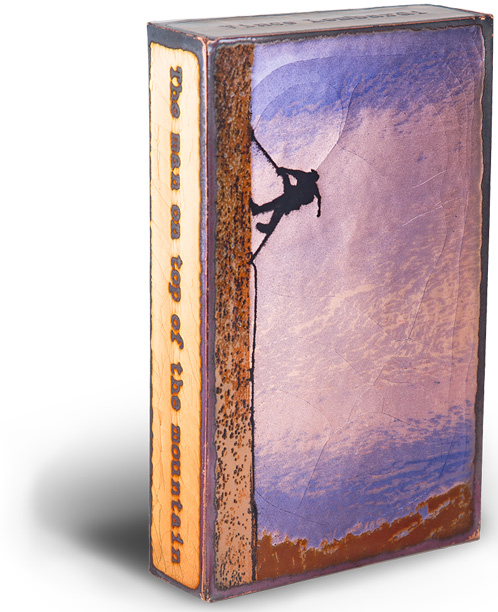 $ 163.00
(Free Shipping)
Add To Cart
"Aspire" by Houston Llew
Item #235
Molten Glass on Copper Tile
Tile Size: 5.25 X 1.75 X 8.5 in.
Quote on Spiritile: "The man on top of the mountain didn't fall there."- Vince Lombardi
"Suspended above the earth, partway through the ascent, a question enters the mind: Am I prepared to make the summit? Despite the readying before the climb, doubts about our capacity to reach the top creep in. When we imagine the man at the top of the mountain, what we see is the summit. What we miss is the aspiration and dogged work despite the doubt. At the moment of mental stalling, to continue climbing, we focus not on reaching the top, but reaching past our doubt and taking the next step."
Spiritiles are molten glass on copper art collectibles that capture the spirit of the enlightened moment. Handcrafted in the U.S.A., Spiritiles bring luminous imagery to life and share timeless ideas on their golden sides.
Spiritiles easily wall hang or stand alone. These wonderful artworks will never fade or tarnish and may be enjoyed in sunny or humid spots where other art may not endure.
---