Reflections
Available to Order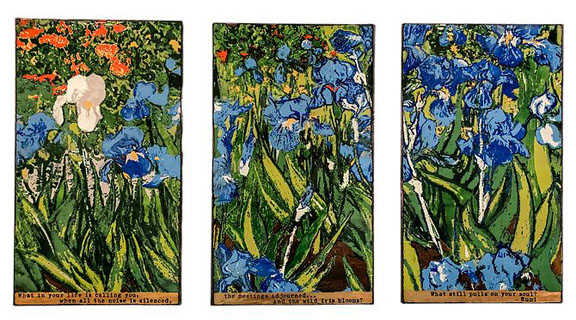 $ 3,000.00
(Free Shipping)
Add To Cart
"Reflections" by Houston Llew
Set of Three Molten Glass on Copper, Floating Wall Mount
Measurements: 14 X 24 X 2 in. each panel
Edition Size: Time Limited
Quote on Artwork: "What in your life is calling you, when all the noise is silenced, the meetings adjourned... and the wild iris blooms? What still pulls on your soul?" -Rumi
Light and airy, our Reflections triptych is inspired by lush sunny gardens, breezy meditative afternoons, and nature's glorious color palette. The "floating" wall mount, coupled with three visually distinct panels, offer a uniquely captivating experience for viewers' eyes in appreciating this lovely artwork!
Copper and enamel artwork with floating wall mount. The art is mounted to a birch and pine block and designed to float from the wall. Handcrafted in the U.S.A.
Each piece is made to order so allow 10-14 weeks for delivery. The pieces arrive ready to hang. These wonderful artworks will never fade or tarnish and may be enjoyed in sunny or humid spots where other art may not endure.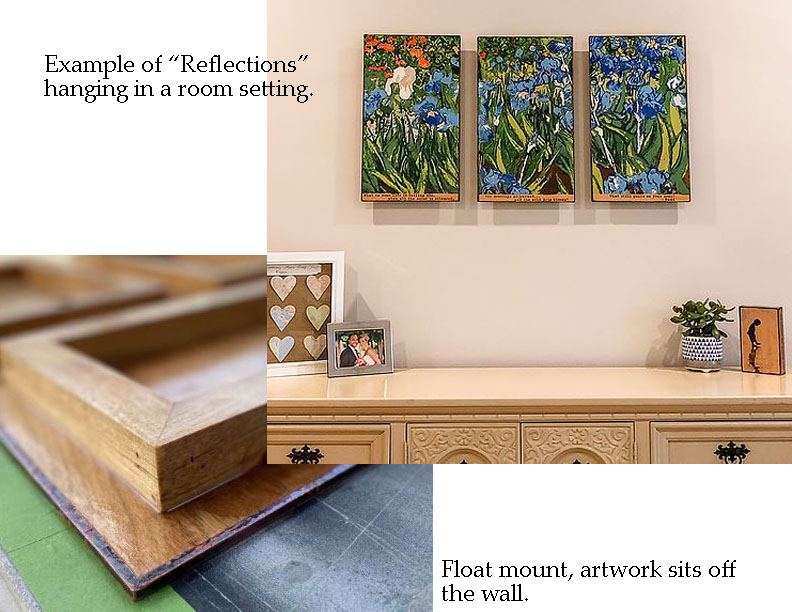 ---