Seas the Day
Available to Order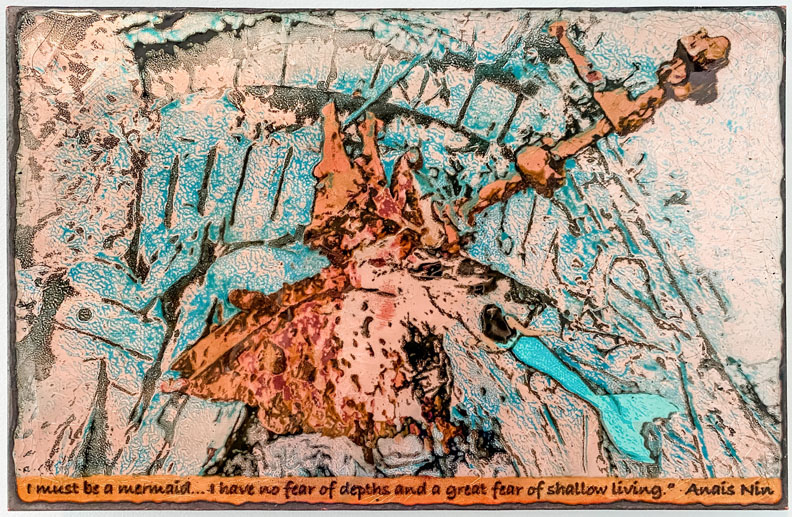 $ 895.00
(Free Shipping)
Add To Cart
"Seas the Day" by Houston Llew
Molten Glass on Copper, Floating Wall Mount
Measurements: 17.25 X 11.25 X 2 in.
Edition Size: Time Limited
Quote on Artwork: "I must be a mermaid...I have no fear of depths and a great fear of shallow living" -Anais Nin
Watching over the wrecks of those who have journeyed before, she pays her respects to those who also call the sea their home. Separated by only mere physical characteristics, humans and mer-people share the same love of the sea. The draw of the water runs through their veins, the salt water their serenity, the respect of the power of the tides, the discovery that lies within. Do not fear the depths of life, as that is where you will be able to find your true self.
Copper and enamel artwork with floating wall mount. The art is mounted to a birch and pine block and designed to float from the wall. Handcrafted in the U.S.A.
Each piece is made to order so allow 10-14 weeks for delivery. The pieces arrive ready to hang. These wonderful artworks will never fade or tarnish and may be enjoyed in sunny or humid spots where other art may not endure.
---