Monday
Available to Order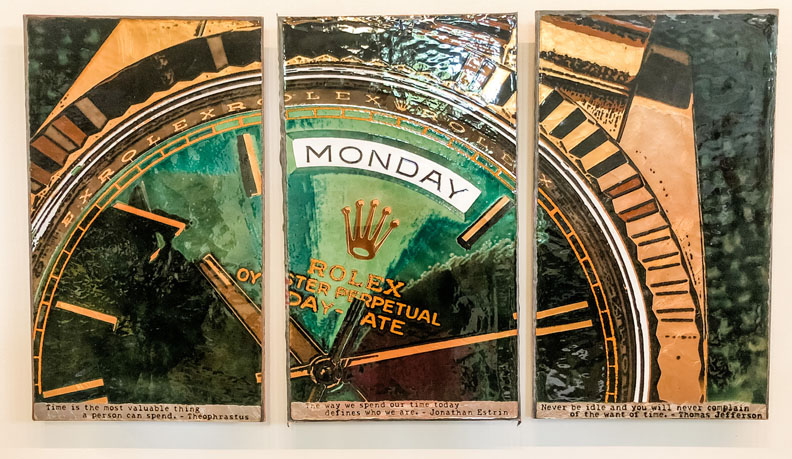 $ 3,000.00
(Free Shipping)
Add To Cart
"Monday" by Houston Llew
Set of Three Molten Glass on Copper, Floating Wall Mount
Measurements: 14 X 24 X 2 in. each
Edition Size: Time Limited
Three Quotes on Artwork: "Time is the most valuable thing a person can spend." -Theophrastus
"The way we spend our time today defines who we are."- Justin Estrin
"Never be idle and you will never complain of the want of time."- Thomas Jefferson
This Triptych features a true TIMEless classic in the Oyster Perpetual Rolex.
Copper and enamel artwork with floating wall mount. The art is mounted to a birch and pine block and designed to float from the wall. Handcrafted in the U.S.A.
Each piece is made to order so allow 10-14 weeks for delivery. The pieces arrive ready to hang. These wonderful artworks will never fade or tarnish and may be enjoyed in sunny or humid spots where other art may not endure.
---