Eye to Eye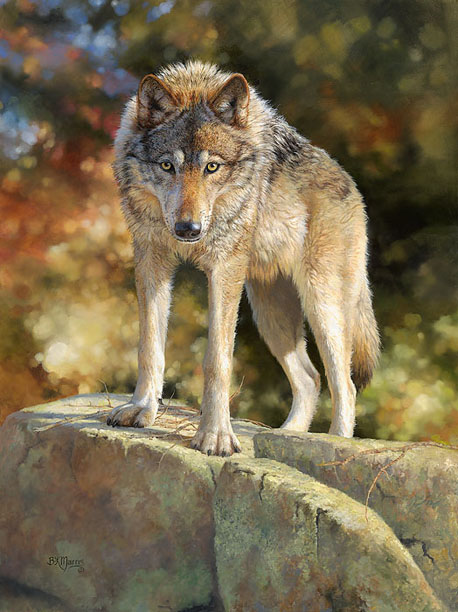 Eye to Eye
$ Call
"Eye to Eye" by Bonnie Marris
Signed Limited Edition Giclee on Canvas, Unframed
Image Size: 18 X 24 in.
Edition Size: 75
Eye to Eye (Masterwork)
$ Call
Add To Cart
Signed Limited Edition Masterwork Giclee on Canvas, Unframed
Image Size: 30 X 40 in.
Edition Size: 25
Throughout history the wolf has been viewed as a mysterious creature, a complex, intelligent, cunning, secretive and unpredictable animal of myth and legend. They roam hidden in the forests and howl at the moon for reasons we can only imagine. Bonnie Marris asks us whether they are the most dangerous predator of all or the last vestige of the wild in the wilderness.
---