Hunting the River Bank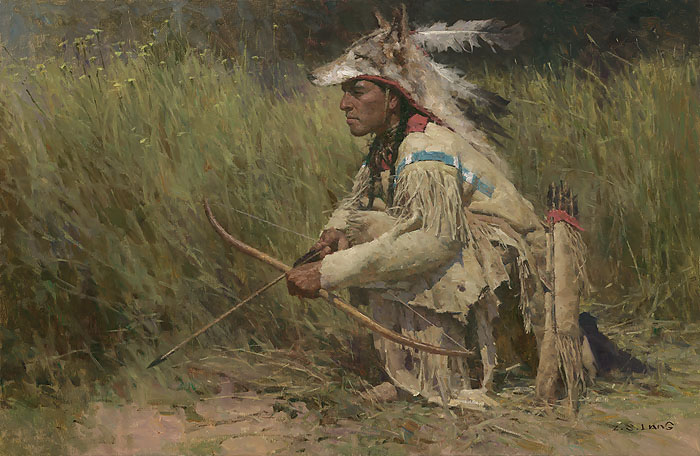 Hunting the River Bank
$ 595.00
Add To Cart
"Hunting the River Bank" by Z.S. Liang
Signed Limited Edition Giclee on Canvas, Unframed
Image Size: 29 X 19 in.
Edition Size: 45
Hunting the River Bank (Masterwork)
$ 950.00
Add To Cart
Signed Limited Edition Masterwork Giclee on Canvas, Unframed
Image Size: 40 X 25 in.
Edition Size: 25
This Southern Piegan hunter is patiently waiting for a small group of buffalo coming to the river bank for water, wearing a wolf pelt with golden eagle feathers for his hunting medicine. Since the wolf and the eagle are great hunters, the Indian believed this medicine will bring him success. This is a portrait of a man at one with his world, part of the cycle of hunting, eating and utilizing every part of the animal.
---