Preparing for the Confrontation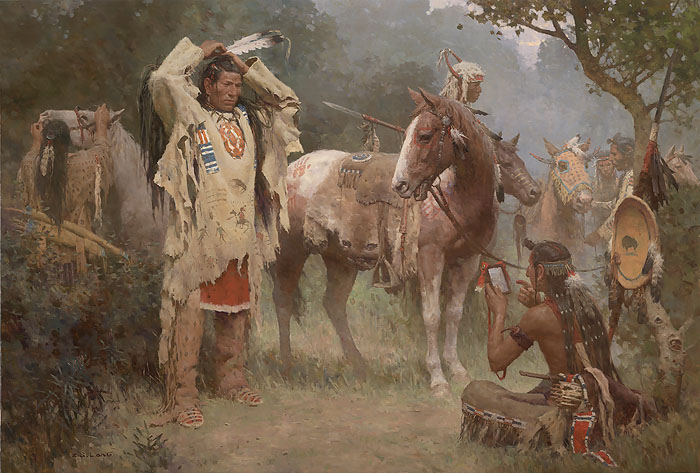 Preparing for the Confrontation
$ 595.00
Add To Cart
"Preparing for the Confrontation" by Z.S. Liang
Signed Limited Edition Giclee on Canvas, Unframed
Image Size: 30 X 20 in.
Edition Size: 35
Preparing for the Confrontation (Masterwork)
Low Inventory
$ 950.00
Add To Cart
Signed Limited Edition Masterwork Giclee on Canvas, Unframed
Image Size: 40 X 27 in.
Edition Size: 10
Commissioned for the prestigious Coeur d'Alene Art Auction, this painting depicts a group of Piegan Blackfeet warriors who have tracked, for several days, some Crow raiders who have stolen horses from the Piegan home encampment. They paint their faces and signs of war medicine on their horses for protection from harm and success in the impending battle.
---