The Weather Maker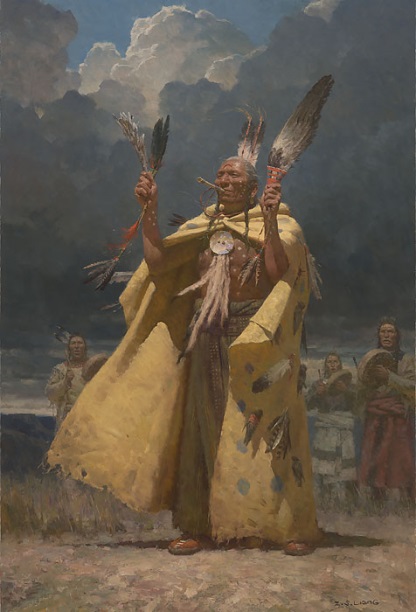 The Weather Maker
$ 595.00
Add To Cart
"The Weather Maker" by Z.S. Liang
Signed Limited Edition Giclee on Canvas, Unframed
Image Size: 19 X 28 in.
Edition Size: 25
The Weather Maker (Masterwork)
$ 845.00
Add To Cart
Signed Limited Edition Masterwork Giclee on Canvas, Unframed
Image Size: 27 X 40 in.
Edition Size: 15
In this powerful painting, Z.S. Liang portrays the Weather Maker of the Blackfoot people during the days of the sacred Sun Dance. He is believed to have the special power to communicate with the Great Spirit in controlling the weather. The Weather Makerís spiritual robe is decorated in various symbols identifying visions from his dreams: eagle feathers, birds, animal skins and extraterrestrial objects.
---