Ice Princess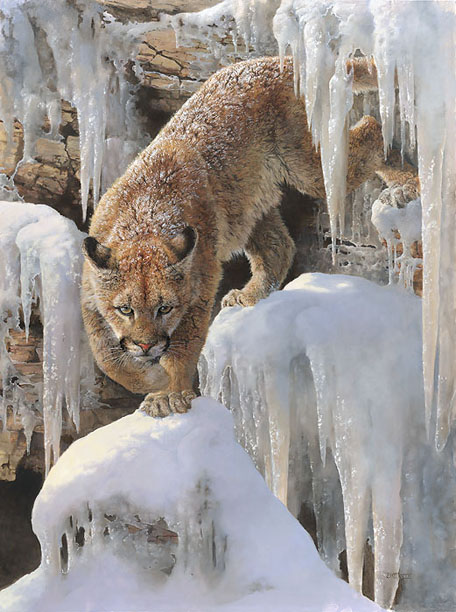 Ice Princess
$ Call
"Ice Princess" by Bonnie Marris
Signed Limited Edition Giclee on Canvas, Unframed
Image Size: 21 X 28 in.
Edition Size: 45
Ice Princess (Masterwork)
$ Call
Add To Cart
Signed Limited Masterwork Edition Giclee on Canvas, Unframed
Image Size: 36 X 48 in.
Edition Size: 15
High amongst the rocks and ice, a lean and swift gymnast prowls her winter palace, always hungry, always wary. Secure in her treacherous realm, she is the "Ice Princess."
---