Food Critic, The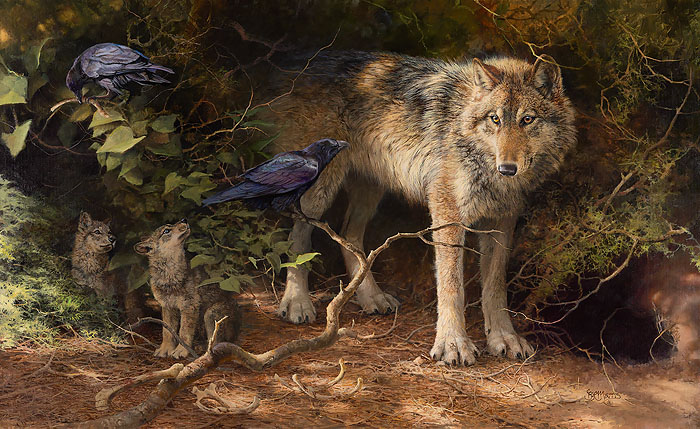 Food Critic, The
$ 495.00
Add To Cart
"The Food Critic" by Bonnie Marris
Signed Limited Edition Giclee on Canvas, Unframed
Image Size: 31 X 19 in.
Edition Size: 45
The Food Critic (Masterwork)
$ 950.00
Add To Cart
Signed Limited Edition Masterwork Giclee on Canvas, Unframed
Image Size: 40 X 24 in.
Edition Size: 15
Acting like a houseguest who has perhaps stayed on too long, it would seem that this raven has now taken the dinner menu under review. Recognized as perhaps the most intelligent of birds, it would make sense that an evolutionary step in its symbiotic relationship with the wolf would be to formally request the make-up of its next meal or perhaps the inadequacies of the last. Already charged with the care of the packís pups, one can only what this canineís reaction will be when the ravenís haranguing is complete.
---