If Only One Comes True (Metal)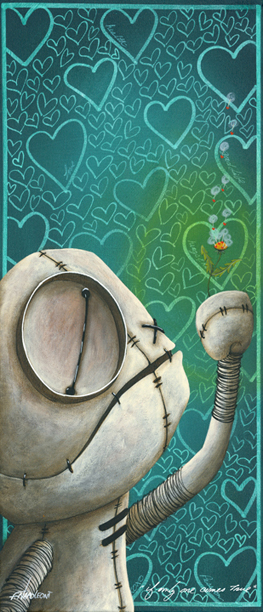 "If Only One Comes True" by Fabio Napoleoni
Limited Edition on Metal
Image Size: 9 X 21 in.
Edition Size: 350
Like many of us have done, Marcenivo takes a deep breath and makes a wish upon a dandelion. So many wishes over the years, one of them is bound to come true. If you look closely the larger hearts in the background hold some of Macenivo's hopes and dreams. Many of us can relate to his wish for health, love, a good life, hugs and kisses, XOXO, and passion. Beautiful new piece on metal is sure to brighten up your day and bring back childhood memories.
No framing necessary, artwork arrives ready to hang!
The Infused Metal process represents a new art medium for preserving fine art by infusing dyes directly into specially coated metal sheets. They are waterproof, scratch resistant, extremely durable and can be cleaned with industrial glass cleaner.
---