Trouble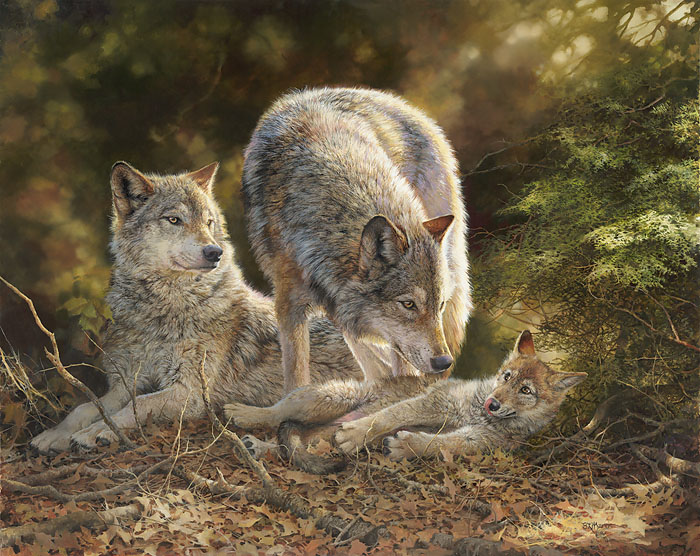 Trouble
$ Call
"Trouble" by Bonnie Marris
Signed Limited Edition Giclee on Canvas, Unframed
Image Size: 25 X 20 in.
Edition Size: 50
Trouble (Masterwork)
$ Call
Add To Cart
Signed Limited Masterwork Edition Giclee on Canvas, Unframed
Image Size: 39 X 31 in.
Edition Size: 25
Winner of the 2016 Masters of the American West Patrons' Choice Award
In a family where Dad can strike instant regret with just his glare, this child knows itís in big trouble. Mom is very satisfied to take a break and watch the fireworks.
A Bonnie Marris canvas is a private moment with the untamed, an intimate glimpse of the elusive side of the wilderness. And to many, the wolf personifies a wilderness complete. Without it there, there is no balance. For Bonnie, getting into a natural environment and seeing the animals on their own terms is as important as knowing the animals themselves.
---