Pacific Coast Jellyfish 10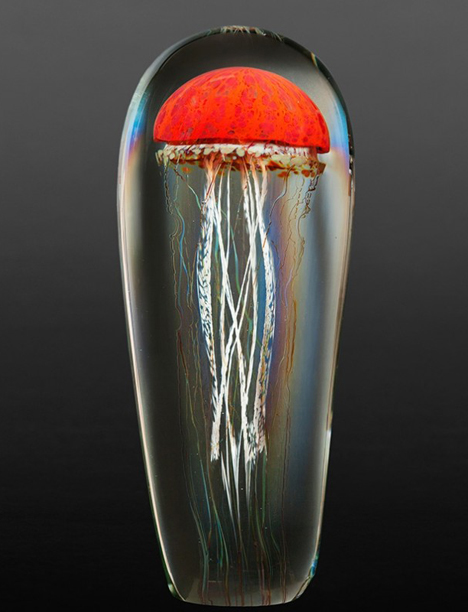 Pacific Coast Jellyfish 10
$ 1,600.00
Add To Cart
One of a kind, hand blown glass sculpture
Sculpture size: 10" X 4.5"
Pacific Coast Jellyfish 10.5
$ 2,000.00
Add To Cart
One of a kind, hand blown glass sculpture
Sculpture size: 10.5" X 5"
This particular jellyfish sculpture has a beautiful orange ribbed dome. Under the dome is a brown and gold band with an array of white tendrils surrounded by thin and wispy colorful tendrils. Each original handmade sculpture is a one of a kind piece. No two sculptures are alike.
---